London Marathon 2017
27 April 2017
It's hard to put the last few days into words … the whole challenge became about so much more than just running the 2017 London Marathon, although that remained the focus, and completing it, our goal. Over the last seven months our friendship has grown and through many ups and downs we got each other to the start line and crossed the finish together - an experience we'll never forget.
Running the London Marathon together was an incredible feeling, it really is an iconic event and on a scale like nothing we've ever experienced before. It's true, the crowd really does carry you, and having watched the Marathon on TV, to run past and over famous London landmarks such as the Cutty Sark and Tower Bridge, with thousands of people cheering you on, is what makes the London Marathon truly remarkable.
We did hit some tough times along the way, we never fooled ourselves that it would be easy, and I think Phil summed it up perfectly the following day:
Friendly faces and a helping hand is all you need to go the #extramile
On Sunday we ran further than we'd ever run before, 8 miles further than our longest training run. However to spot Big Ben just around the corner and know you've got less than a mile to go reminds you that what seems impossible often isn't, with friendship, determination and knowing you're running to make a massive difference to the lives of others.
Thank You!
The support and encouragement has been unbelievable! To everyone that's sponsored us, encouraged us, sent messages of support, prayed for us, tracked us on the day, came out to cheer for us … we can't thank you all enough!! We couldn't have done it without you all.
A special thank you to our families, Darren (an inspiration) and the Compassion Challenges team! It's been a privilege to run for Compassion, an amazing charity, working to release children from poverty - click here to find out about the project in Uganda we're running for.
So, enough words, we think the photos below tell the story better than we ever could … but just before the photos, a few stats that we're sure you'll be interested to know:
Amount Raised
over £2,700
*combined miles towards our goal of 2000 miles in 2017
Photos from the day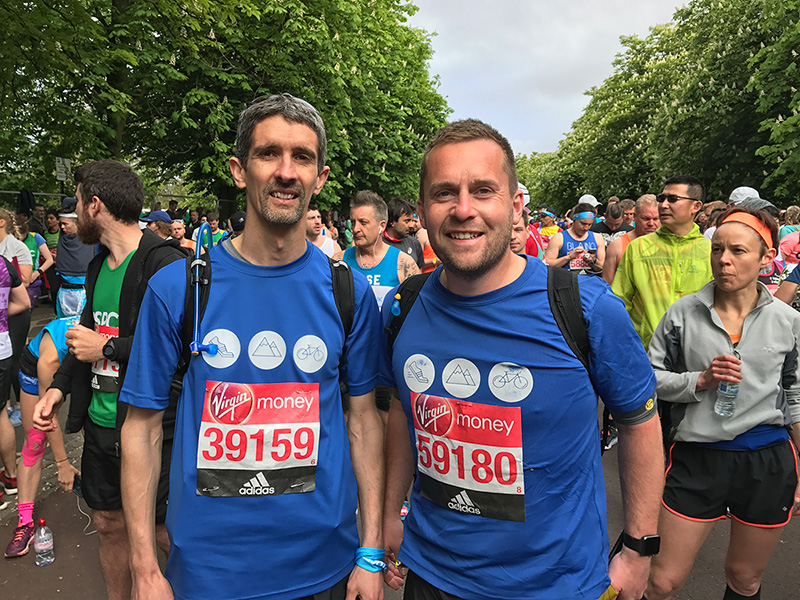 Ready to go at the Red Start in Greenwich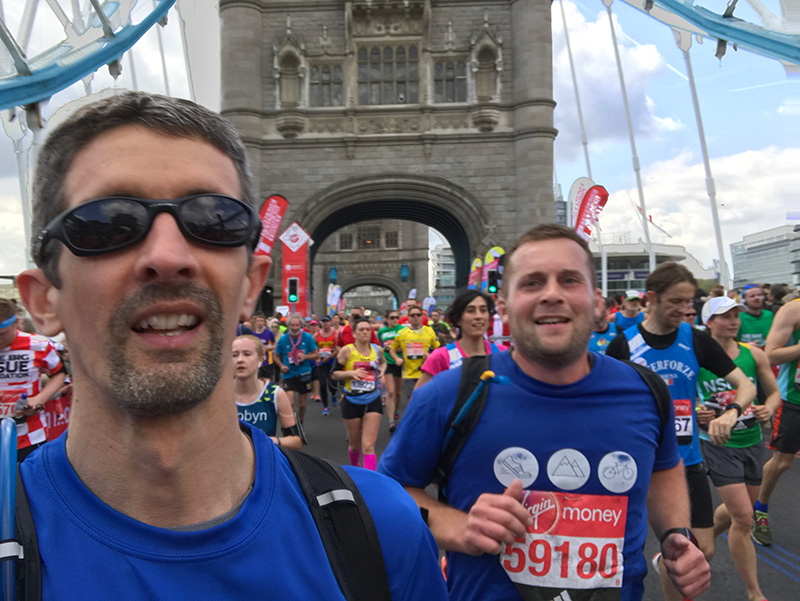 Crossing Tower Bridge just before halfway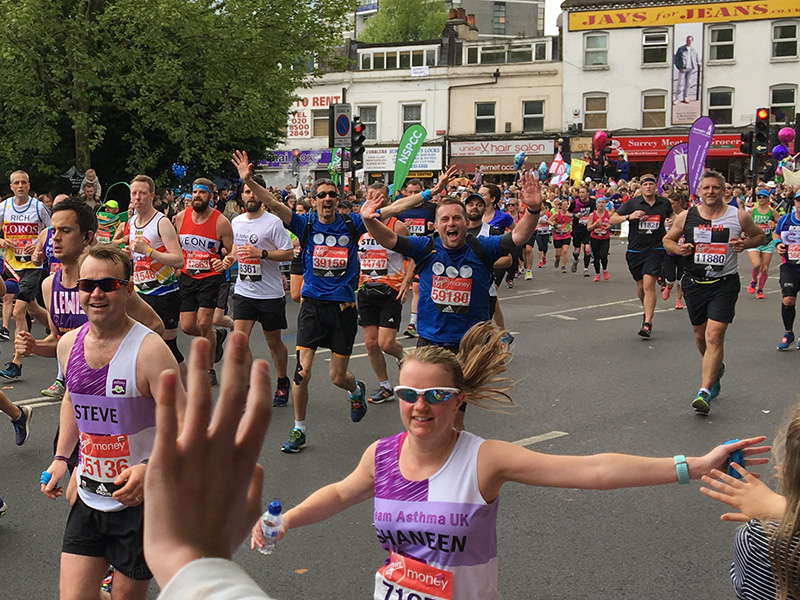 Spotting our families at 9 miles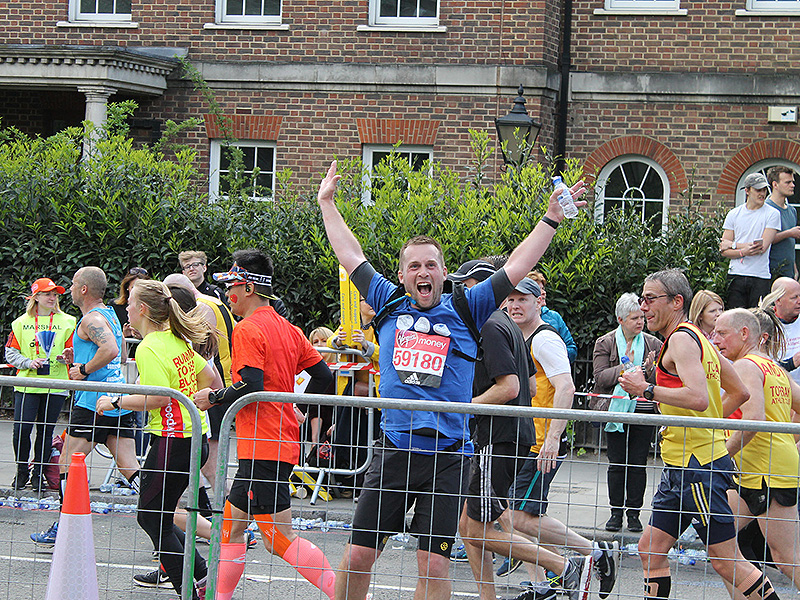 Phil celebrating at 13 miles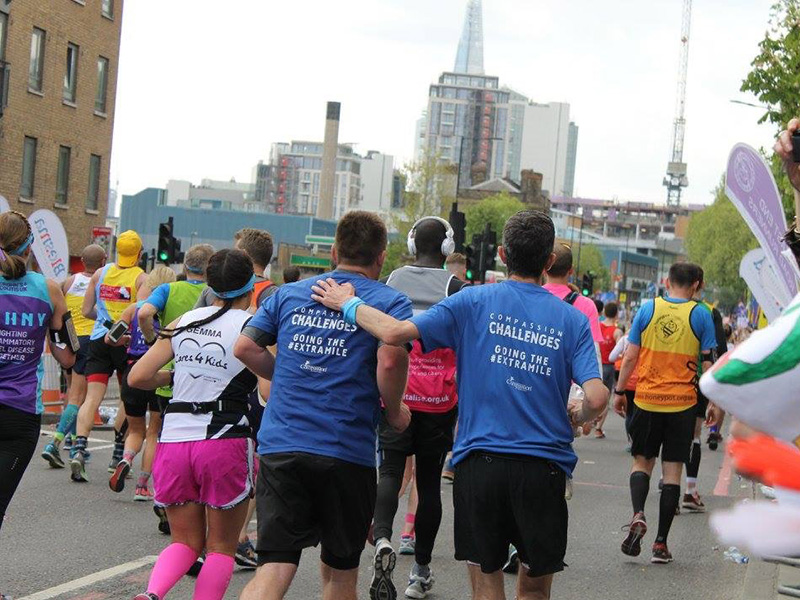 22 miles - the final push to the end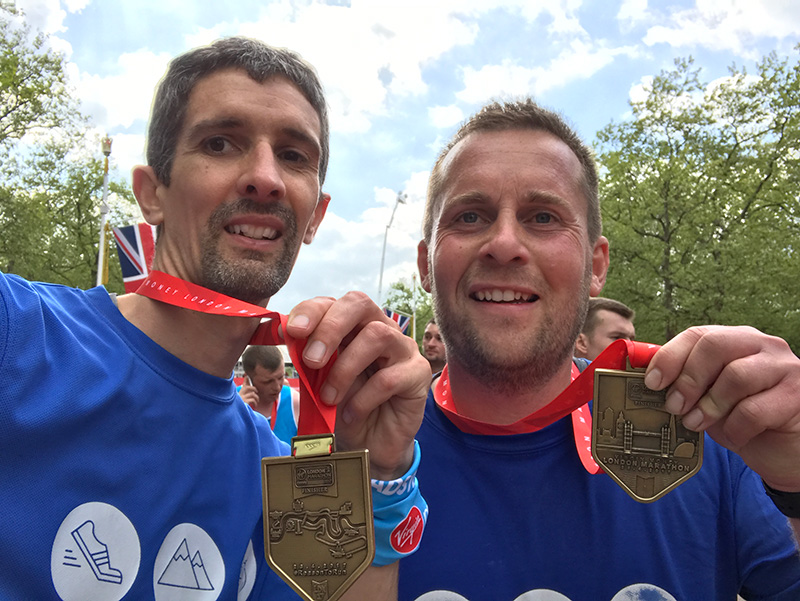 We made it! 26.2 miles together for Compassion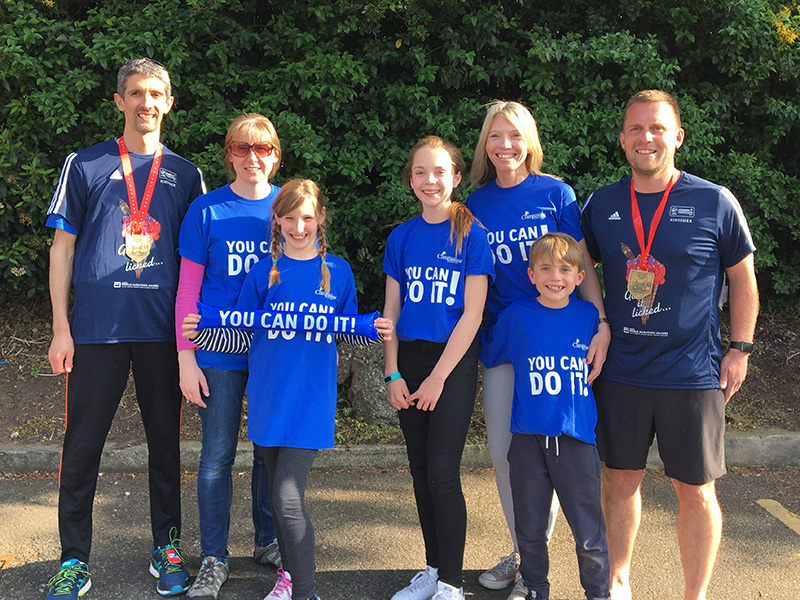 With our amazing support team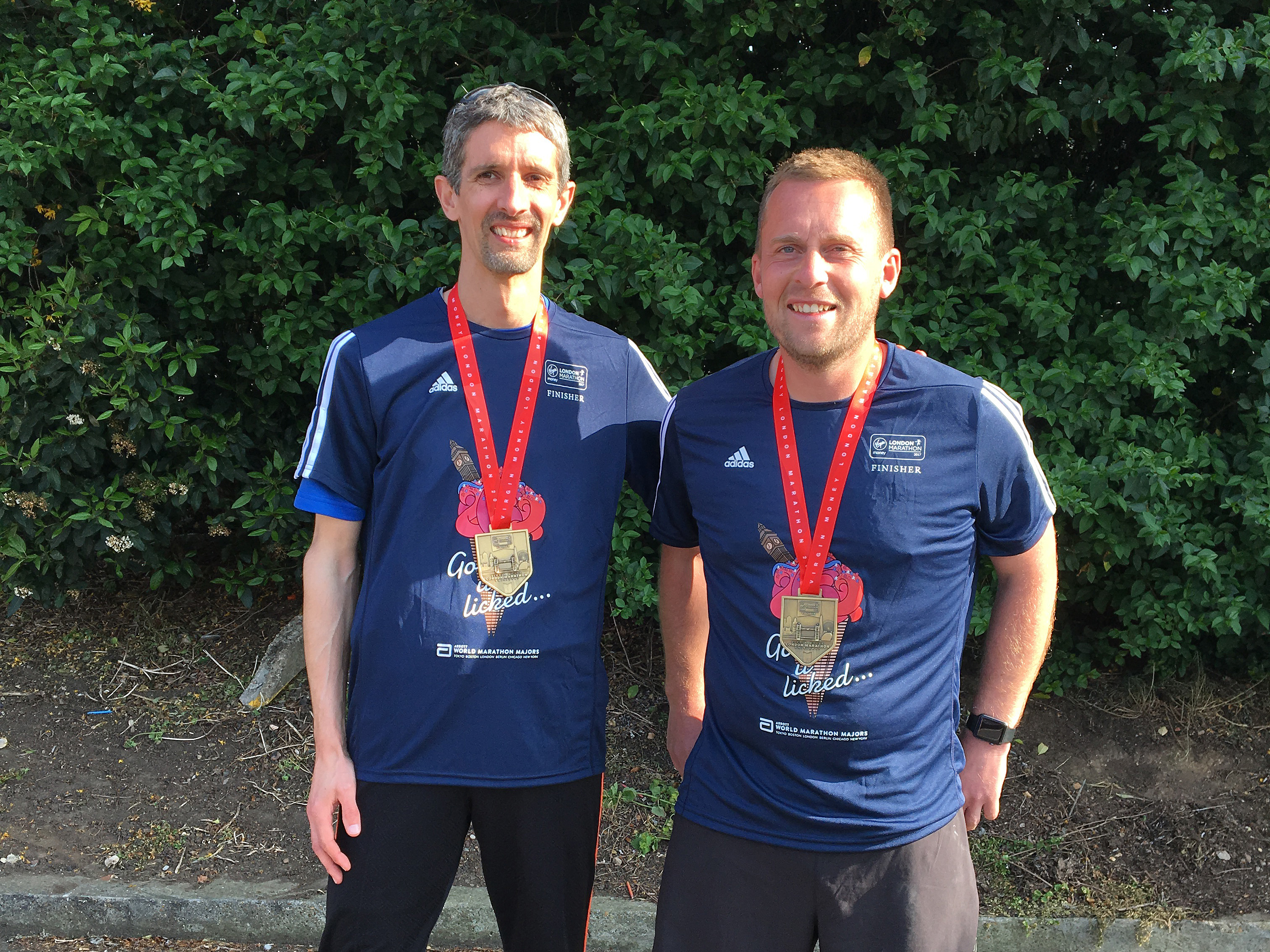 Sporting our finishers' T-shirts and medals
What next?
This isn't the end of our journey, and after a short rest, we're planning to push on with our 2000 miles in 2017 challenge - please continue to follow us ...
---
Please support us
If you'd like to sponsor us, click donate below to go to our Virgin Money Giving page.
Donate
Home